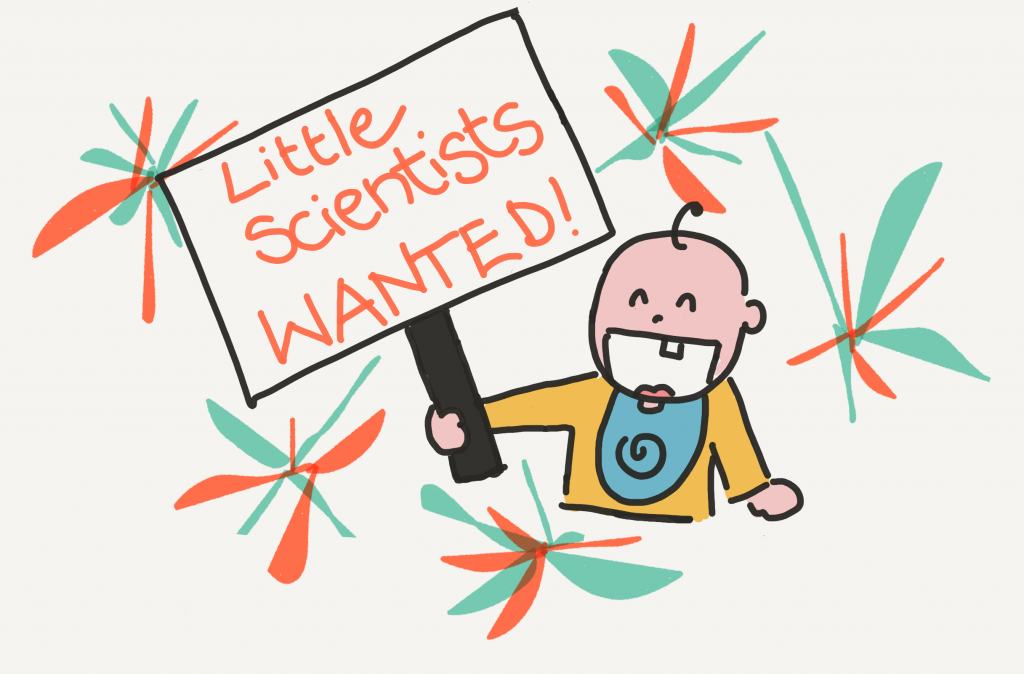 REGISTER YOUR INTEREST IN OUR DEVELOPMENTAL BODY PROJECT!
Parents living in London are invited to register their interest in taking part in our research.  You can either email us at bodyproject.ucl16@gmail.com or sign up online
Each study is done in one session, which lasts about 1 hour, at a time that is most convenient for you and your baby/child. Usually the studies take the form of simple games in which we present babies/children with various interesting things to look at and listen to.
Our current project focuses on how babies/children learn to perceive their body as belonging to themselves. One study is with 5-month-old babies and the other one involves children between 4 and 10 years of age. Both studies investigate the role of touch and tactile interactions for the perception of the body. In other words, we want to better understand what makes babies/children feel their body is their own, and how that relates to our body perception as adults.
We run our studies at the Anna Freud Centre, 12 Maresfield Gardens, London NW3 5SU.
TAKE PART IN ONE OF OUR ADULT STUDIES
We have several studies going on at our lab. We usually give a monetary compensation for taking part in our experiments.
For information on studies running right now, please contact us at katlab.study@gmail.com