Research at KatLab, headed by Dr Katerina Fotopoulou, focuses on topics and disorders that lie at the borders between neurology and psychology and challenge any rigid distinction between mind and body. The lab is particularly interested in understanding how our embodiment, including the rooting of the mind in our embodied interactions with other people, influence the function of our brain and ultimately shape how we understand ourselves and our new experiences.
We use behavioural, electrophysiological, neuroimaging and pharmacological methods to study body feelings, sensorimotor signals and related body representations in healthy individuals and in patients with neurological and psychiatric disorders of body awareness, including patients with stroke-induced unawareness of deficit and related body delusions, functional sensorimotor disorders and eating disorders.
You can now follow us on Twitter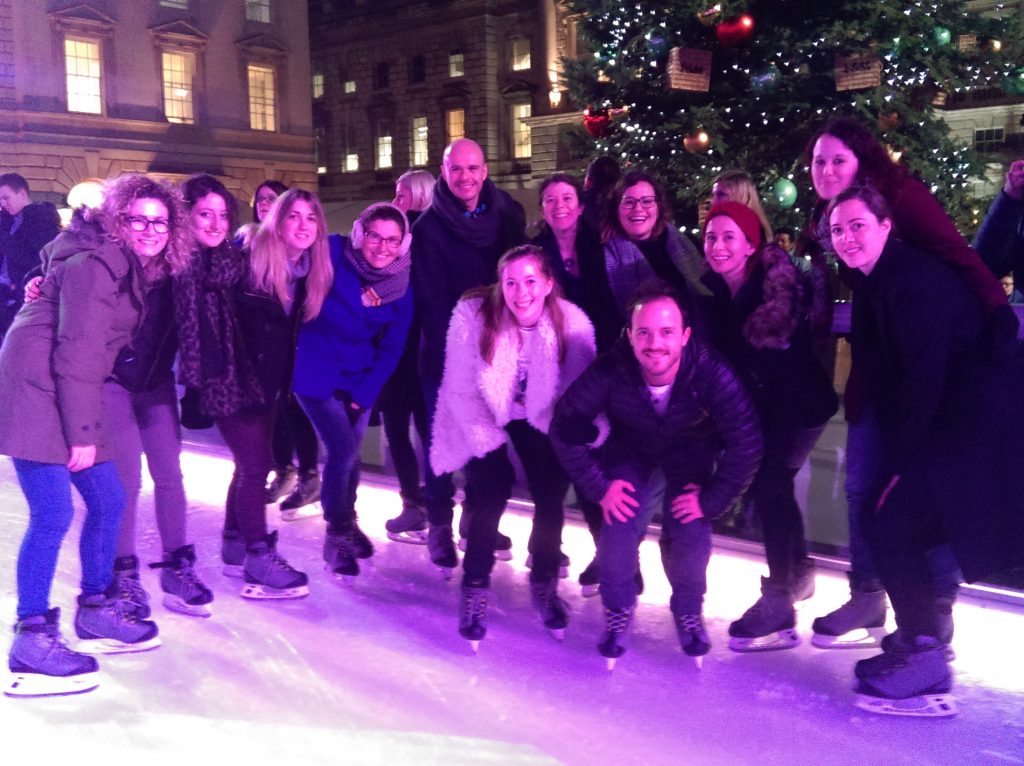 Katlab on ice! Our festive outing this year took us to the ice rink at Somerset House.
---